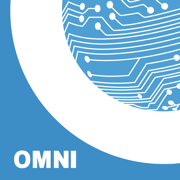 The technical expertise needed to build the world's first commercial quantum computer is immense.
D-Wave Systems Inc. turned to Omni Circuit Boards to help them build the first "Superconductive Aluminum-Trace Printed Circuit Boards" that serves as interface with their QPUs (quantum processing units)
The collaboration began in April of 2005, with Omni providing cutting-edge prototype aluminum-trace printed circuit boards incorporated in the initial set of D-Wave quantum trials.
As D-Wave's needs grew throughout the process, Omni increased design and production capabilities every step of the way to meet R&D demands.
The Challenge
Our challenge was multifaceted, and began with the need to determine the materials and processes required to manufacture printed circuit boards that could meet a number of needs, including:
PCBs with the ability to operate in a cryogenic vacuum (very low temperature, the goal is to reach 4 Kelvin)
The strength to withstand the rigors of reliable cycling between room temperature and temperatures colder than those found in deep space, over four orders of magnitude in temperature change
The versatility to enable multi-component superconductive interconnects
The ability to meet D-Wave's aggressive space and trace width requirements
The need for construction with PCB materials and processes that would support superconductivity reliably
The need for reliable PCB wire-bondable pads
The Result
Through an intense collaborative effort, spurred by innovative thinking and technological advances, our team has produced a fine line, immersion white tin finish, aluminum-trace, printed circuit board. The process for manufacturing each specific board depends on the necessary part and application, but typically requires edge plating, mask over white tin, and a selective gold and white tin finish.

The Next Step
Research and development of superconductive materials in the manufacturing of printed circuit boards is ongoing to support the next generation of D-Wave superconductive ICs. While this effort continues to test Omni's technical capabilities in CAM, machining, and chemical processes, it also adds to our ever-growing base of technical expertise and client-focused abilities.
###
About D-Wave Systems Inc.
Founded in 1999, D-Wave is the leader in the development and delivery of quantum computing systems, software, and services and is the world's first commercial supplier of quantum computers. Our mission is to unlock the power of quantum computing for the world. We do this by delivering customer value with practical quantum applications for problems as diverse as logistics, artificial intelligence, materials sciences, drug discovery, cyber security, fault detection and financial modeling.
D-Wave's systems are being used by some of the world's most advanced organizations, including Lockheed Martin, Google, NASA Ames, Volkswagen, DENSO, USRA, USC, Los Alamos National Laboratory, and Oak Ridge National Laboratory. D-Wave has been granted over 160 U.S. patents and has published over 100 peer-reviewed papers in leading scientific journals.
D-Wave is a privately held company, with offices in Vancouver, British Columbia; Palo Alto, California; and Hanover, Maryland.
###
About Omni Circuit Boards Ltd.

Omni Circuit Boards is a Global Provider of Printed Circuit Boards with more than 25 years' PCB manufacturing and layout services. Omni Circuit Boards was founded as a print shop in 1985 (Omni Graphics) though quickly evolved into a premier Printed Circuit Board manufacturer for prototyping, short runs and urgent response R&D projects. Omni maintains a tradition of providing the highest standards of precision engineering, quality control and technical support possible. Omni's customers are among the most prestigious universities, OEM technology and R&D companies in the world. In 2020 we continue focusing our R&D efforts on the manufacturing of reliable Aluminum-Trace PCBs (super low temperature capable PCBs - used in cryogenics).