Some people look at purchasing printed circuit boards with the same zeal and excitement as Lady Gaga shopping in East Hampton. While others treat it with some trepidation.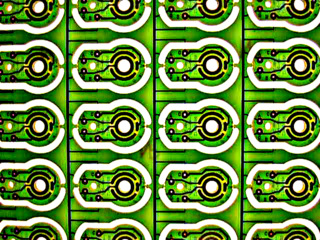 If you are in the latter group, we would like to offer you step by step instructions on how to get what you need. We can't guarantee an unforgettable shopping experience which culminates in an amazing little black dress but we may be able to take some of the pain away.
First the legal requirements: quotes form an integral part of the traditional, legal, offer and acceptance contract process. When you receive your quote, it is your responsibility to review the specifications provided. For example, we have seen customers who inadvertently leave out the inner layer files of their multi-layer board submissions. The 2 layer quote is provided and accepted. The 2 layer board is then manufactured and delivered to the customer who is somewhat dismayed to discover the PCB does not perform as designed.
To ensure you receive an accurate PCB quote, make sure you provide:
all of the files for quoting: Gerbers, NC Drill Files, Tool Size Report, in one zip file to ensure file integrity
both a PCB readme.txt file with all of the critical information and a fab drawing (neither of which are mandatory but probably should be)
any specifications that are outside industry standard, i.e. a tolerance on board edge position +/- 2 mil, which is less than the industry standard of +/- 5 mil (If you aren't sure what the industry standards are for some specifications, you can call or email us and we would be glad to help)
While it may be entertaining to picture our customer rep's head snapping back in disbelief when you ask for a quote for one bajillion pieces of your latest creation, you should just request what you need. Whether your interest is in having us rummaging through our file archives for a PCB you last ordered in 1990 or you have an entirely new design, the quote process is very straightforward.
You provide the material listed above along with your quantity and lead-time requirement
You will be provided with a written quote
One of the challenges of any PCB manufacturer is providing quote responses which are easily understood, provide all the relevant detail required and help the reader quickly and fairly evaluate their offering. At Omni, our quote sheets are constantly evolving and in some cases have been developed to be customer specific. The quoting process can be as personal or as formal as you require.
How simple is it to get a quote?
Our on-line Prototype quoting tool has also been developed because it's not always possible to have instantaneous access to prototype pricing from a trusted supplier while sipping your coffee on a Sunday, on a long weekend, at 3:00AM.
For standard orders, you have the option of providing your request directly through email or via our internet PCB quoting portal. You want your quotes now and so do we.