Aluminum Trace Designers Toolkit
Interested in designing an aluminum trace PCB but don't know where to start? Our Aluminum Trace Designers Toolkit has brought together the essential information including: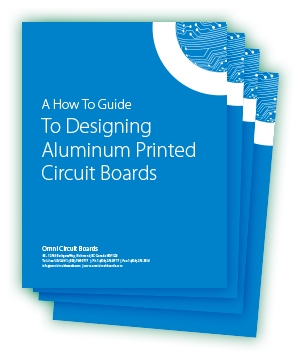 The Design Guide provides the latest information on available features from trace and space widths to allowable hole sizes
Designing and Producing Vias includes information on the materials, design requirements and process for conductive vias in Al-PCBs
Readme provides the tool to communicate the nuances required to successfully produce Al-PCBs
D-Wave Systems Case Study
At Omni, meeting these kinds of challenges is at the core of what we do. That's because today's universities, research departments, and high-tech innovators need PCB solutions that can keep up with the new ideas and technology.
In this brief downloadable designers toolkit, you will learn how to successfully design a functional aluminum trace PCB, as well as some thoughts on current and future applications. You'll also see how this technology - through our custom PCB design process - can be used to help you meet challenges in cryogenics, particle/photon detection, MEMS PCB and custom chipsets.
Register using your name and contact information in the form on the side, and you can download your own copy within moments, and see how aluminum trace PCBs open up new frontiers in the reliability of an aluminum-aluminum wirebond around the world.