By now you have established a need for the role, you have reviewed or developed the job description, established the base salary and assembled your hiring team. Next comes the short range candidate search.
< The Overview | External Job Postings >
---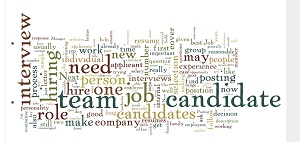 A short range search involves external individuals who have been recommended by staff and potential internal candidates.
Depending on the role and company policy, you should find yourself building an internal job posting for current employees. A few rules and simple etiquette applies.
It is almost always a good idea to post it internally in a visible, well trafficked area
Ensure it is posted for a reasonable length of time (one to two weeks)
Should an employee express an interest, you need to be responsive
I have seen long term employees turn sour when a long awaited opening occurs and a replacement is hired without their knowledge. It's not uncommon to find current employees have experience and aspirations you may not have considered and you need to give them the consideration, respect and the opportunity. It also keeps everything fair.
An internal job posting should be a simple one-pager which typically provides the job title, a brief description of the duties, the minimum education and experience requirements, who to contact, who the individual will report to, the date it was posted and how long it will be up.
You should also consider asking employees you really trust if they have any recommendations based on their previous work experience. The trust part is essential. We once considered the hiring advice of our most habitually late employee. But found out, just in time, they planned on carpooling together. We narrowly escaped doubling our punctuality problems.
We've also found candidates who have been recommended tend to perform better over time. It is understood their performance also impacts the credibility of the individual who recommended them, which can be a very powerful stimulus.
Make it clear - as much as you love family, you won't be hiring them.
Some of my worst experiences come from making that mistake.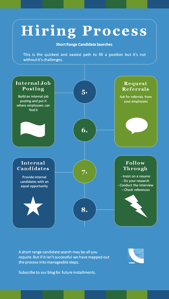 Imagine one of your hardest working employees with thirty plus years of experience showing up to work, waving a scimitar at you because you upset his recently hired son-in-law by yelling at him.Now the reason you yelled was to stop him from trying to pry open the door of an at-temperature blast furnace about the size of a PT Cruiser which would have converted him into a reasonable facsimile of the melting guy from Indiana Jones and the Raiders of the Lost Ark. But that didn't seem to matter to the scimitar waver. My point is, do not hire family

.Another alternative is an inside hire. Presumably all of the leg work has been done and you and your team will have formed your own opinion of the individuals strength's. Internal hires can also create a domino effect as depending on the size of your firm you may find yourself having to refocus on hiring for their old position. In a large company, headhunting the best personnel from other departments can help build an elite team and leaves the hiring headaches to other managers. But I would certainly never condone such a practice, at least not excessively.

If you do get a reasonable candidate, either through a recommendation or internally, you will still need to follow all the same steps you would to hire an outsider. Insist on a resume, do your research, interview with the hiring team and follow up on references other than your inside contacts.

If a recommended or internal candidate makes the cut, you will have saved yourself a lot of time and trouble. You are also more likely to save on some of the intangible costs of a new hire like the time required to learn the company specific slang (which can be daunting in an industry like printed circuit board manufacturing), the pecking order and who to avoid until they get past probation.