With over thirty years experience culminating in my most recent adventure, PCB manufacturing at Omni Circuit Boards, I have had my share of successes and failures when it comes to hiring.
Over the coming articles, I would like to provide some insight, some practical advice and perhaps a little comic relief, generally at my expense, on the hiring process.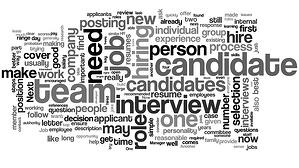 Hiring in the 21st century may be more complicated by the extra steps you need to take to make sure equality, due to much needed ignoring of genders, ethnicity, religious, sexual bias, etc are followed. From a research point of view, you now have access into the inner workings of the candidate's personality through internet sources; but, this information should be considered with the same weight given to the credibility of skills shown on a resume. Interesting, but dubious, until confirmed.The tools may have changed; however, the steps required by Managers today are much the same as they would have been for Ebenezer Scrooge: place a posting, shortlist the applicants, interview, selection, hiring, probation and keeping your fingers crossed your new hire doesn't have a low core-body temperature and feel the need to burn up all your coal.
If you are a Manager or an Owner who doesn't have the luxury of an HR department or have an HR department better suited to arranging "Seasonal" parties than making good hiring decisions, a few critical steps can help to ensure success.
Prior to creating (for new hires) or resurrecting (for an employee who has left voluntarily or with some assistance) a job description, you now have a unique opportunity to re-evaluate the roles and responsibilities of your whole team and determine whether:
You really need to hire or if the work can be shifted or shared by existing staff
It is simply a replacement of a like role
You can restructure your organizational chart to make the most of the talent you already have
You may still need to hire from the outside in this case but perhaps not for the role you initially conceived.
Once you've made up your mind a position needs to be filled, you'll need to create or at least review and revise the existing job description.The best job descriptions provide clear information regarding the job title, responsibilities, deliverables, which roles report to the position and who this person reports to directly. This may sound simple but if it's not down on paper, it is astonishing how quickly a new hire can be soured by miscommunication.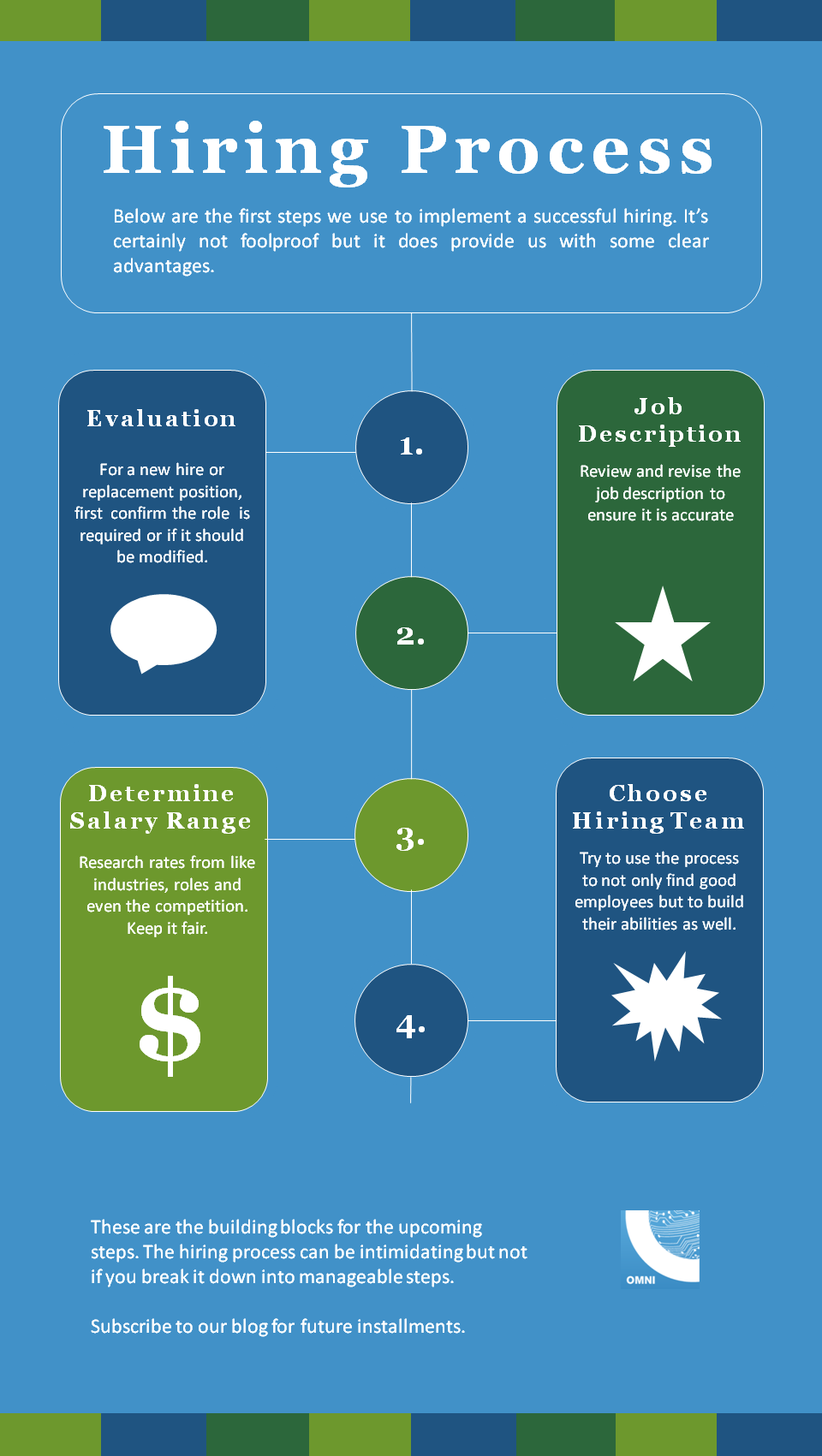 Another key component of a hiring is establishing the base salary range. Whether you have to get corporate approval or you have the authority to arrive at the salary range, you need to research what similar roles are being paid. It can be tough to establish a fair starting wage as well in those organizations where pay raises may be infrequent or consistently less than the cost of living increases.
You should now consider the hiring team. Depending on the role, you will need to have at least one person from the same team you are hiring into. Keep in mind any conflicts which may arise if an internal candidate may be in the running. Providing the team with a voice in the hiring, provides buy-in from the group and an instant recognizable contact to offset those first day jitters;You should also ensure your chosen successor has a key role on the team. The hiring process is an excellent tool to provide this individual with the experience they will need to succeed you. You need to choose your hiring team carefully because to operate successfully, each member needs to have complete authority to veto any candidate, without explanation. More in later instalments.
Our hiring process may not be as quick as manufactuing facilities where one manager is allowed to make all the decisions but we measure our success in years of service not with a turnover rate.