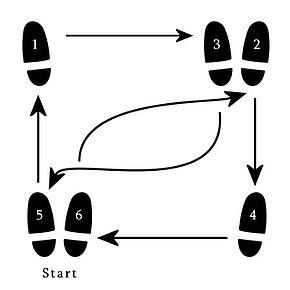 One common sense business rule is: Sound economic decision making is a requirement for any company intent on succeeding. This rule applies to all aspects of the business, including the quality department.
The following is a series of events from my past with firms who require aliases. The supplier (who will be referred to simply as Fowlmouth) and the customer (who we will call Foghorn) are located within a thirty minute drive of each other and it's very, very important to note neither is a government agency. I have had the good fortune to work with a few outstanding organizations whose Quality Managers maintained quality programs which helped improve the profitability of their respective organizations; but, this isn't about one of those...
Step 1: Wait for the music.
To begin, a quantity of 98 bright and shiny new Printed Circuit Boards (PCBs) were ordered by Foghorn from Fowlmouth. Due to constraints in Foghorn's Enterprise Resource Planning (ERP) ordering system, the order was placed six months in advance although Fowlmouth's lead time was only 10 days. To save money, Foghorn declined electrical-testing.
Step 2: Pinch your fingers and thumbs together in front of your chest 4 times.
The PCB boards arrived six months later, on schedule and were consumed in Foghorn's just-in-time production line. When the assembled PCB boards came out of production, two were found to be defective. After a lengthy investigation, it was determined by Foghorn's Engineering and Quality Assurance (QA) the source of the defect was... undetectable.
Step 3: Flap your arms 4 times.
A Non-Conformance Report (NCR) was produced for the two PCB boards and Fowlmouth was informed he would need to: - provide an Return Material Authorization (RMA) - take the PCB boards back - find the defect - determine the root cause - replace the PCB boards at no charge - create a Corrective Action Request (CAR) to document the preventative action to be taken.
Step 4: Wiggle side to side 4 times while getting your butt as close to the ground as you can.
The PCB boards were shipped back to Fowlmouth and a short time later a CAR was received. Fowlmouth responded by pointing out it was difficult to determine the cause of the defect after the assembly and destructive disassembly processes but it could be caused by three events one of which could be the fault of Foghorn while the other two could be his fault. But as a sign of good faith, he would replace them at no charge.
Step 5: Clap 4 times.
Unfortunately, Foghorn's monthly Material Review Board (MRB) meeting had just occurred and the matter was delayed another month pending a lengthy discussion at the next scheduled meeting. As expected, QA had read the report and determined Fowlmouth was blaming Foghorn. Another volley was fired back at Fowlmouth before everyone in the MRB was sufficiently satisfied this was not the case, necessarily.
Step 6: Repeat steps 1-4 until you hear the swing-like music.
If this sounds familiar, it should. It is the same wedding reception chicken dance quality personnel perform every day in fowl shops across North America. Often, as was the case here, it is performed in part to fill up QAs time and more importantly to fill in the forms required to exhibit a robust quality system for the annual ISO audit. But the dance gets even a little sillier…
Step 7: Swing around with your partner until the swing-like music ends then start again.
After receiving the replacement PCBs Foghorn determined the packing slip referenced Fowlmouth's original internal order number and requested a new packing slip with a new internal order number. Fowlmouth acquiesced by creating a new internal order for the sole purpose of providing it on the new packing slip barely escaping Foghorn's attempt to return the PCB boards on a new RMA so they could re-arrive simultaneously with the new paperwork.
Some might argue every quality issue needs to be pursued relentlessly; but, quality programs also need to make economic sense. I don't know how many working hours were spent by both Fowlmouth and Foghorn to close this issue but I do recall the unit price of the assembled PCB boards. It was $3.00.
Have a quality tragedy of your own? We would enjoy hearing about it.