If there's one thing we learned from our years in printed circuit board manufacturing, it's that there is an enormous difference between saying you can handle quick turn on your website and actually delivering high-quality PCB boards at your customer's facility. In fact, we suspect that most manufacturers would tell you the same thing: There's just nothing like dependable service when it truly matters.
For that reason, we have worked hard to build a reputation for being one of the most reliable quick turn PCB fabrication companies around. Omni has become an industry leader in the process, which is something we are extremely proud of.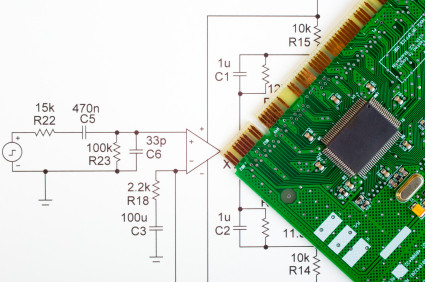 How have we become one of the top companies for fast delivery PCB manufacturing, and why should you care? Here are just a few details to keep in mind:
We have been able to meet delivery times of 48 hours… and even less! While this would be unthinkable in some PCB manufacturing companies, for us it's just one more way to serve our customers more effectively. That's because, despite the 5- to 7-day "industry standard," we know that you sometimes need things faster.
Rush orders, design errors, and other factors can lead clients to suddenly need quick turn delivery of PCB circuit boards. When that happens, the best companies are ready to rise to the challenge. We've delivered finished boards in as little as 30 hours in the past – something that few in our industry could match.
We know that the PCB manufacturing market is changing.
Or, to be more accurate, the market for all types of manufacturing is changing to a modified just-in-time model. The emphasis isn't just on PCB fabricators like ourselves to move quickly, but also on companies like yours to meet changes in demand quickly.
The unprecedented amount of market information that is available these days leads to new innovations, new orders, and tighter delivery times than companies have ever experienced in the past. They need to change and react quickly, and quick turnaround PCB fabrication is part of that process.
Having the right tools and expertise matter for quick delivery PCB manufacturing.
There was never any substitute for experience, and having the right tools makes every job easier. That's why we employ the best engineers, using cutting-edge equipment, at every step in the PCB design and manufacturing process.
By putting the best minds together with the most efficient pieces of equipment and software, we can eliminate the kinds of delays that originate from holding on to old technologies. It also means that we can maintain the right standards and file formats for every customer, so that printed circuit board orders are never held up due to misunderstandings or technical conversions.
We see speed as a customer service issue with printed circuit board manufacturing.
When it comes down to it, we focus on speedy, quick delivery with PCB manufacturing because our customers need us to. When fast production times are a necessity, we like for them to know they can call on us and get the results they expect and count on.
Don't let your company suffer because of slow PCB manufacturing when you could get the printed circuit boards you need on time and produced to your specifications. To see how easy it is to work with the best in the business, contact a member of our team today. We'll be happy to provide you with a free quote and estimated delivery time for your PCB board order.