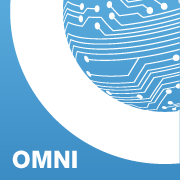 The technical expertise needed to build the world's first commercial quantum computer is immense, which is why D-Wave Systems Inc. turned to Omni Circuit Boards to help them take up the challenge.
The collaboration began in April of 2005, with Omni providing cutting-edge prototype circuit boards incorporated in the initial set of D-Wave quantum trials.
As D-Wave's needs have grown throughout the process, Omni has increased design and production capabilities every step of the way to meet them.
The Challenge
Our challenge was multifaceted, and began with the need to determine the materials and processes required to manufacture printed circuit boards that could meet a number of needs, including:
The ability to operate in a cryogenic vacuum
The strength to withstand the rigors of reliable cycling between room temperature and temperatures colder than those found in deep space, over four orders of magnitude in temperature change
The versatility to enable multi-component superconductive interconnects
The ability to meet D-Wave's aggressive space and trace width requirements
The need for construction with materials that would support superconductivity
The Result
Through an intense collaborative effort, spurred by innovative thinking and technological advances, our team has produced a fine line immersion white tin finish printed circuit board. The process for manufacturing each specific board depends on the necessary part and application, but typically requires edge plating, mask over white tin, and a selective gold and white tin finish.


The Next Step
As the project moves forward, further research and development efforts will be required to support the next generation of D-Wave superconductive ICs. While this effort continues to test Omni's technical capabilities in CAM, machining, and chemical processes, it also adds to our ever-growing base of technical expertise and client-focused abilities.
###
About D-Wave Systems Inc.
Founded in 1999, D-Wave's mission is to integrate new discoveries in physics and computer science into breakthrough new approaches to computation. The company's flagship product, the D-Wave One™, is built around a novel type of superconducting processor that uses quantum mechanics to massively accelerate computation. In 2010, Lockheed Martin purchased serial number 1, completing the historic world's first sale of a commercial quantum computer. With headquarters near Vancouver, Canada, its U.S. offices, as well as its superconducting chip foundry, are located in Silicon Valley. D-Wave has a blue-chip investor base including Bezos Expeditions, Business Development Bank of Canada, Draper Fisher Jurvetson, Goldman Sachs, Growthworks, Harris & Harris Group, In-Q-Tel, International Investment and Underwriting, and Kensington Partners Limited. Gartner Group analysts named D-Wave 2012 Cool Vendor in High-Performance Computing and Extreme-Low-Energy Servers.
###
About Omni Circuit Boards Ltd.

Omni Circuit Boards is a Global Provider of Printed Circuit Boards with more than 25 years' PCB manufacturing and layout services. Omni's focus is provided by three driving principles: Customer-driven Innovation, Ethical Responsibility and Environmental Stewardship. Omni Circuit Boards was founded as a print shop in 1985 (Omni Graphics) though quickly evolved into a premier Printed Circuit Board manufacturer for prototyping, short runs and urgent response projects. Omni maintains a tradition of providing the highest standards of precision engineering, quality control and technical support possible. Omni's customers are among the most prestigious universities, technology and R&D companies in the world.